Welcome To Tamralipta Municipality

West Bengal State Emergency Relief Fund
[The West Bengal State Emergency Relief Fund is a part of Chief Minister Relief Fund (PAN : AAAAC6443N)]

The West Bengal Government appeals ALL to contribute generously to theWest Bengal State Emergency Relief Fund and assist in combating COVID-19 (CORONA).

The Contribution to this fund entitles you to 100% deduction under section 80G of the Income Tax Act.

The contribution can be made through Online Payment / NEFT / RTGS / UPI / Cheque / DD and in kind also.

1) Online Payment : Through Debit Card / Credit Card / UPI/ Net Banking Click Here
2) For depositing Cheque / Demand Draft / Pay Order pleasedeposit in any branch of ICICI Bank.



Details of Bank :

A/c Name : West Bengal State Emergency Relief Fund

Bank: ICICI Bank Ltd., Branch: Howrah,

A/c No: 628005501339

IFSC Code: ICIC0006280

MICR Code: 700229010



3)For making payment from out of India :

Details of Bank : As above

SWIFT Code : ICICINBBCTS

4)For contribution in kind contact : wbsacs@gmail.com






"We want our municipality to be an economically self sufficient, environmentally clean and green urban area having metal concrete road with sufficient streetlights where our citizens will have healthy surroundings, sufficient quantity of wholesome water, good drainage and sanitary system and also sufficient health care facilities, education as well as the cultural / sports facilities"
.................................. Sri Dipendra Narayan Roy ( Chairperson, BOA, Tamralipta Municipality )



Our Services

We devotedly serve our Cityzens Water Supply, Site Plan, Building Plan Sanction, Death - Birth registration, Garbage collection, Taxation and Municipality Tax, Electric, Licence issue, General services and many more...

Photo Gallery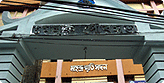 Mahendra Smiriti Sadan is a indoor auditorium of this municipality.




Our Location Map



Tamluk , the headquarters of the District Purba Medinipur is situated on the banks of the Rupnarayan river .




Testimonials