Important Land Marks

LAND MARK OF TAMLUK

The bank of river Rupnarayan is famous for picnic
Tamluk Rajbari is on the outskirts of town. The literal translation for "rajbari" is king's house, once housing one of the many kings in West Bengal. The Mayura-dhwaja ( Peackok ) Dynasty had been named in Mahabharata, Bhagvat, Bramhabaibarto Puran etc as a very rich and wealthest one of that region.
There is a nearly 1150 year old Temple of Kali named here as Devi Barghobhima. This temple is a part of 51 Shakti Peethas. Puranas say that the small finger of left feet of Sati/Parvati fell here when Lord Vishnu cut the sacred Body of Goddess Sati into several pieces to make Lord Shiva quite.
There is an Archeological Museum in Tamluk; it is a must see place of the town. Mr Kamal Kundu is the one of the prominent person who did his best to run this museum. The Tamralipta Museum at Tamluk contains artifacts of tamra or copper. Inscribed copper templates comprise the documents of this museum. The museum has preserved a tamralipta of Greek inscriptions. The Tamralipta Museum preserves the historical heritage of Bengal.
Matangani Sahid Smarak at the side of pond called Banpukur at Abasbari Para near Tamluk Court is another place of tourist interest. During the 'Ahimsa' movement of 1942, while a crowd trying to capture Tamluk administrative building, British police opened fire in which Smt Matangini Hazara became 'Sahid'. Later on Mahatma Gandhi appreciated her bravery and titled her as 'Birangana'. This monument is a homage to her by Ex- prime-minister, Smt Indira Ghandhi. This is about 7Km from Tamluk station and on the way to Tamluk college.

Photo Gallery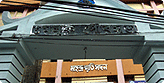 Mahendra Smiriti Sadan is a indoor auditorium of this municipality.




Our Location Map



Tamluk , the headquarters of the District Purba Medinipur is situated on the banks of the Rupnarayan river .




Testimonials