Conservancy / Garbage Collection Department


1)
Service
Time
Name Of Responsible
Person
a) Road Cleaning.
Regular.
Sri Bimalendu Jana
Land : 03228-267370 EXT: 32
b) Drainage Cleaning.
Regular.
c)Garbage Collection from Dustbin.
Regular.
d) Garbage Collection of Death Animals.
Regular.
e) Garbage Collection .
3 Days.
f) Dirty Water Cleaning .
Regularly at rainy season.
g) Sanitary Latrin Cleaning .
5 Days after application received.
h) Comunity Latrin Cleaning .
Twice in a Week.
i) Public Urinal Cleaning .
Regularly.

Photo Gallery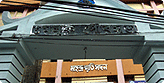 Mahendra Smiriti Sadan is a indoor auditorium of this municipality.




Our Location Map



Tamluk , the headquarters of the District Purba Medinipur is situated on the banks of the Rupnarayan river .




Testimonials